Our Court officers(2020- 2022):
Regent: Lupe Kavanaugh
Email: lupe_k@yahoo.com

Phone: 512-560-3242
Thank you to all for electing me to service as your Regent. I'm a lifelong resident
and member of Round Rock and St. William...sixty-seven years to be exact. I'm
proud to have grown with a church community where my family ancestors was
one of many in pioneers of our church.
I'm grateful to the ladies that have accepted their service as your new officers.
Vice Regent: Belinda Buescher

Recording Secretary: Marianne Prybyla
Treasurer: Pauline Menefee
Financial Secretary: Marisa Garcia

Spiritual Advisor: Deacon Richard Katrola

District Deputy: Imelda Tovar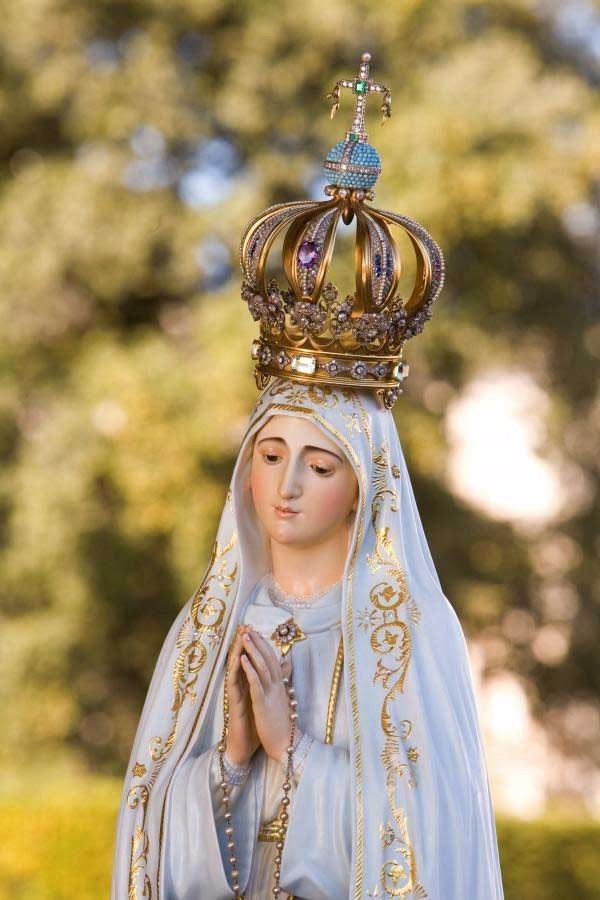 Our Mission:
Catholic Daughters of the Americas strives to embrace the principle of faith working through love in the promotion of justice, equality and the advancement of human rights and human dignity for all.
Brownsville, TX - Colonias Proyecto Juan Diego
Catholic Daughters Court 2415 Annual School Supply Drive will continue with their 19th year Journey of Hope and Faith. A new school year is supposed to bring with it the joy of renewed friendships, welcoming new faces, and the excitement that comes with learning. However, for many children it is racked with unwanted anxiety as they are faced with not having the school supplies they need to keep up and grow in their education experience. Fourteen years ago the Catholic Daughters of the Americas, Texas started helping out the Cameron Park Colonias of Brownsville, Texas (http://www.texascda.org/cameronpark.php) after it was brought to our attention that they had some major problems and living multiple families in small apartments or mobile homes. The Catholic Daughters came to their aid, bringing in more mobile homes and the Catholic Daughters Court 2415 joined the effort by bringing clothes, furniture, and anything else we thought could make a difference. Around a year or two later I called Alicia Barra with Proyecto Juan Diego at San Felipe de Jesus Catholic Church and asked what we could do to continue to help. She gave us her request and so began a tradition that has lived on ever since as Catholic Daughters Court 2415 from St. William's in Round Rock make our yearly effort to collect and deliver much needed school supplies to these children in great need. The current priest at the Church worked to get a Grant from the Diocese of Brownsville in order to get the building behind the Church for the After School Tutorial Program, where the children are able to come after school to receive tutoring. In 2014 after many years of service and dedication Alicia handed over the school supply project to Maria Elena De La O. We have continued our commitment of going down every August right before school starts to give out the supplies we are able to collect. One year we ran into some difficulties and were not able to take the supplies down until the week after school started, something I pray will never happen again. We all felt so bad that the children didn't have supplies they needed on the first day of school. Each year the children and their parents are alerted to when we will be there and they are always waiting in great anticipation of our arrival, and so very grateful for the supplies. The kids immediately go outside and place all their school supplies in their backpacks as soon as they receive them. It is a sight to see. It is through the love, faith and generosity of the parishioners at St. William Catholic Church in Round Rock that we are able to make this program a success year after year. We send out the call for help providing bags to bring supplies to the Church the week before we are schedule to leave for Brownsville, and they always come through. The church provides us space to collect, sort and bag up individual grade level bags for each of the children. And for the last 15 years the wonderful folks with the Round Rock Express have so graciously provided us with backpacks to add to our supply donated by the parishioners. I am pretty sure they have some very grateful "fans" down in Brownsville. To make the actual journey possible we have a cargo van donated to us by Nyle & Nancy Maxwell, parishioner's at St. William. Once you make this journey of faith and love and see the impact you are able to have on not only these precious children, but their families, too, it is impossible to not look forward to our visit. It has been a passion of mine and many others in our court for more than a decade. While we wish we weren't needed every year to take on this project, we feel blessed by God's love that we are there to provide this much needed and valued help. Over the years of leading this effort people have asked me why we go to Brownsville when there are many families in the immediate area that need help. I remind them there are already a number of successful programs in place to help the children within our community. However, for Cameron Park Colonias of Brownsville there is not. So my answer to question is quite simple – we go there each year because the Lord calls on us to make this journey. We carry the prayers and gifts of so many with us on our journey to Brownsville, and return a reminder of the hopes and dreams of so many special children blessed by the help we able to provide.Matthew 18:10 "See that you do not despise one of these little ones. For I tell you that in heaven their angels always see the face of my Father who is in heaven."
Birthdays
October
Angela Joseph - 2
Sr. Helen Marie Raycraft - 7
Georgia Ann Williams - 12
Clara Tomas - 18
Sandra Larmeu - 27
Amy Gonzales - 30
November
Lupe Kavanaugh - 7
Cheryl Woydziak - 21
Mary Rutherford - 23
December
Cindy Talley - 15
Eugenia Luken - 27
Marianne Prybyla -21
LaVerne Rinken - 29
Calendar
Next CDA Meeting - October 21, 2020